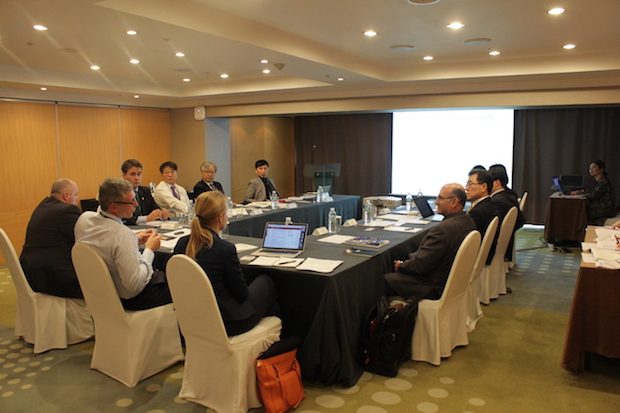 Last month, I joined my GDS colleagues at the Digital 5 (D5) ministerial summit in Busan, South Korea.
The D5 summit is a network founded by leaders and pioneers of digital government. Collaboration helps us to build the best digital public services, and this was an opportunity for digital governments to share what we've learnt. I was the UK delegate representing GOV.UK Verify for a workshop on the theme of identity. This was also attended by representatives from the other D5 countries: Estonia, Israel, New Zealand and South Korea.
The aim of this workshop was to understand how different countries are approaching the need to successfully verify users' identity as part of the delivery of digital services for government. We reviewed the way each country manages online identity and their plans for the future. We also looked at the global challenges of identity and authentication for digital services in both the public and private sector.
The D5 countries agreed to work together on areas of interest to all countries that both complement identity schemes in each country, and take into account the different ways of each country's approach. The following priorities were agreed:
Piloting the use of digital identity between countries
Interoperable standards
The use of mobile phones in identity assurance
Approaches to understanding identity fraud
We'll be building on the topics discussed at the summit, and there's further potential for D5 to collaborate with the International Identity Working Group, which consists of Canada, Australia, Denmark, Israel, Mexico, Japan, New Zealand, UK, and the USA.
Subscribe to the blog to keep up to date with our progress. You can also follow Alastair on Twitter.