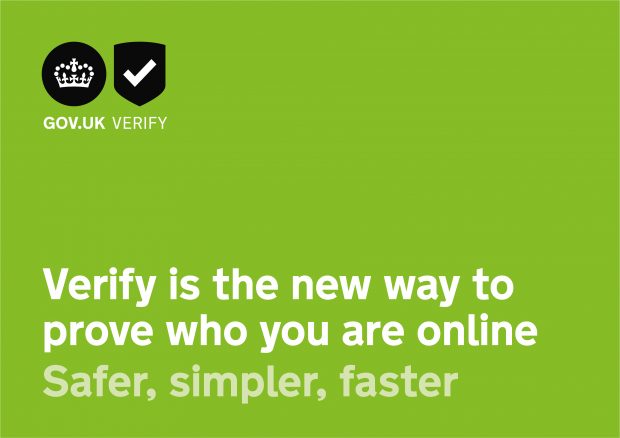 I posted recently about our progress towards taking GOV.UK Verify from beta to live. This is a short update to let you know that we've now passed our Digital by Default Service Standard Assessment for a live service and we'll be going live next week.
Going from beta to live is an important moment for GOV.UK Verify, and we're all very proud and excited to have got here.
It won't be a dramatic change in what GOV.UK Verify looks like, and it certainly doesn't mean we've finished developing the service.
It means we've met the standard required of digital by default services - rightly a tough standard to meet. Users can be assured that GOV.UK Verify is safe, secure, easily improved and meets user needs.
It means we're ready for larger-scale adoption by departments - we've got a lot of services in our pipeline preparing to start using GOV.UK Verify over the next year (it will be a gradual, careful, ongoing process, not a 'big bang' switchover) and we'll be posting more about that shortly.
It's taken a huge amount of work from a lot of people to get here (thank you, everyone!), but live is really just the starting line. We've got a huge range of work on the go to iterate and improve the service, and we'll carry on working as hard as ever once we're live to make the service as simple and straightforward as possible for users. Watch this space - we'll carry on updating you about our progress as we go along.
We publish an up-to-date list of services connected to GOV.UK Verify and you can find out the latest news by signing up for email updates.