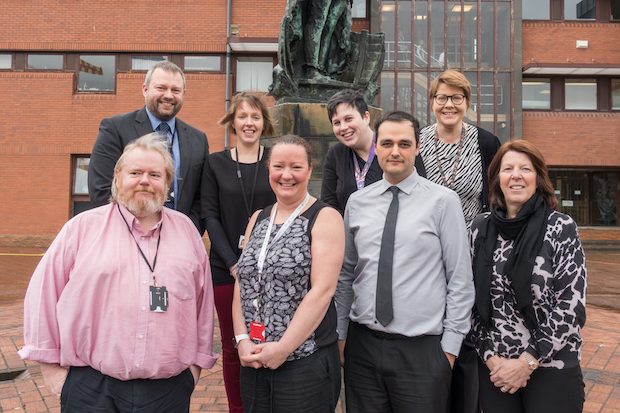 I'm Joanne Southern, I work for Northumberland County Council as a Digital Team Leader. My role is to redesign and transform services within the authority.
We are one of several councils working with GDS on 2 pilot projects to transform our older people's concessionary travel and residential parking permit services using GOV.UK Verify.
This is an exciting opportunity to work with GDS to help make our ways of working more efficient. We are looking to transform our services from manual paper-based processes to digital ones, using their tools and methods.
This is also the first time GDS have collaborated with local councils in this way. We're all working together, sharing best practice and making some great contacts. This allows us to collectively make decisions on what the services will look like, with the aim of making them reusable by all local authorities.
What we're doing
At the moment, the process of applying for a residential parking permit or concessionary travel pass requires you to either visit a council customer services office and collect a form, or ring up and receive one through the post. The applicant then needs to complete the application form and supply suitable evidence to apply for the chosen service. For parking permit applications, the resident needs to provide proof of their residential address and vehicle information. For concessionary travel they are required to provide proof of residential address and age.
So, we are integrating GOV.UK Verify into the new online process to verify who people are and where they live without having to make the user manually upload documents or take information into one of our offices. We want to ensure our users have a faster and more seamless journey when using our services. This solution could then be rolled out to other council digital services, enabling residents to apply and verify themselves in a safe, simple and fast manner.
The pilots' discovery and alpha phases have involved putting a skilled team together in Northumberland to work on service design, user research and technical integration tasks. The team attended workshops and training sessions in London and Newcastle with the other pilot councils, and then set to work on completing the sprint tasks with GDS's support. The sprint tasks have included mapping out user journeys, and using the insights gained from this to develop the future service pattern and to influence the technical solution.
Working with GDS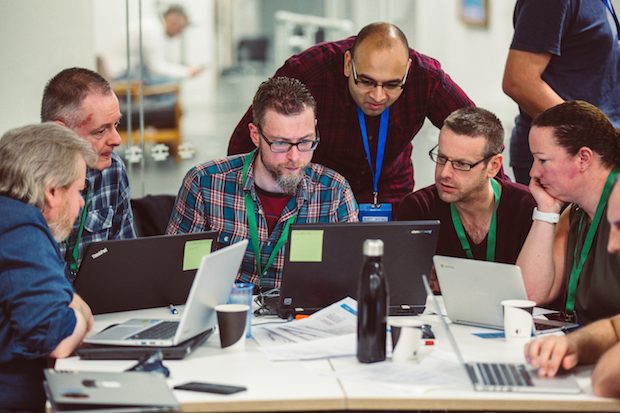 Our experience of working with GDS has been really positive. They are very supportive and work at an impressive pace. The biggest benefit to us so far is the amount of training and support we have received. We have never worked in an agile manner, never done user research and never analysed service data before embarking on redesigning a service, so this has completely changed how we now work as an authority on IT projects.
The emphasis GDS puts on users being part of the project to guide the way we build the solution is something we have never done before, but we can see that it is essential that we build systems that actually meet users' needs.
Our next steps
We are about to embark on our own user research in Northumberland in the next couple of weeks. We feel confident we will gather some good insights and data from our users which will really help with the development of our pilot products.
The whole Northumberland project team is approaching their work differently and getting better results because of our involvement in these pilots, and we look forward to working with GDS again on future projects.