GDS is offering a rare and exciting opportunity to transform the way government provides online services to the public.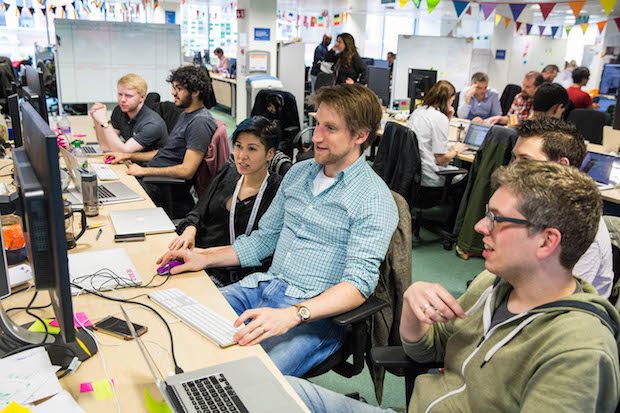 As Service Manager for GOV.UK Verify you'll run, and continuously improve, a world-class digital service based on user needs. You'll own and develop a vision for GOV.UK Verify, and provide direction for committed and talented multi-disciplinary teams who want to make interactions with government better through smarter use of technology.
Why GDS?
GDS leads digital transformation in government, collaborating with teams from other departments to help them build better public services. Alongside those departmental teams, we're transforming government together. Find out more at the GDS Blog.
Why GOV.UK Verify?
GOV.UK Verify is the new way to prove who you are online. It gives safer, simpler and faster access to government services, such as filing your tax or checking the information on your driving licence, by utilising 7 identity providers, such as the Post Office, Barclays and Experian, to verify digital identities to government standards.
The service is central to the recently published Government Transformation Strategy, and is set to grow from a user base of 1 million users to 25 million by 2020. Over the coming year, the service will expand to take on additional government services, including services from local authorities. It will expand the means of assuring identities to encompass lower levels of identity proofing, as well as integration with international identity schemes to cover more people than ever before.
The role
This is a leadership role within GOV.UK Verify for someone who lives and breathes digital transformation. The role requires a blend of vision, drive, and product and technical acumen.
It will see you working with the Verify teams and product managers, identity providers, government departments and other suppliers to achieve successful outcomes across the Verify federation. This will involve managing supplier relationships, understanding regulatory and technical constraints and making key decisions that guide the pace and direction of the programme.
We are looking for someone used to heading up lean/agile teams and who is well-versed in the successful design, delivery and operation of high profile products and services. You will promote the growth of Verify, and assist colleagues across the Civil Service and beyond who want to use Verify to assure the identity of users of their services.
This is a new phase for Verify, where we are working on more initiatives and with more pace than ever before. We want someone who is as committed to transformation as we are, and in return we will offer a friendly, supportive working environment full of people who want to make a difference.
How to apply
If this sounds like you, and you would like to know more, please take a look at the full job description on the Civil Service jobs site.
For any questions about the recruitment process itself, please contact the GDS recruitment team.
Applications close on 28 March 2017.