This post is about the launch of GOV.UK Verify's public beta, which took place in October 2014. For help with Government Gateway, you will need to contact HMRC direct.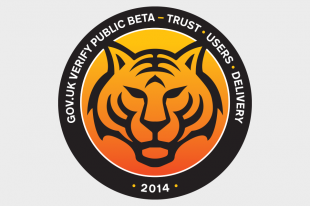 Today we've been marking an important milestone for GOV.UK Verify: we've completed all the work we need to do to go into public beta.
GOV.UK Verify isn't a standalone service - it's a way for people to prove their identity when they are accessing government services that need to know who they are. So in our case, 'public beta' means we're ready to start allowing government services to use GOV.UK Verify without having to issue special invitations. The first service will start doing that shortly and we'll let you know here when that happens.
GOV.UK Verify has been in private beta since February. We've been testing the service with a selection of invited users of 3 government services whilst carrying on developing and improving the service.
Since February, we've been working on a number of fronts to get ready for public beta:
We've built the document checking service to allow identity providers to validate people's driver licence and / or passport details.
We've developed and implemented a new front end for the part of GOV.UK Verify that allows users to choose an identity provider.
We've achieved pan-government accreditation, which means we're accredited as having done the necessary work to secure and protect our cross-government service so it's ready for public access.
Why GOV.UK Verify is needed
Part of the transformation of digital services involves making it possible for people to do more things entirely digitally. GOV.UK Verify is the new way for people to prove their identity when using digital services.
As government digital services become more sophisticated, allowing people to amend their records or giving them access to whole transactions online, there's an increasing need to know with a higher degree of confidence that users are who they say they are. Before GOV.UK Verify, it wasn't possible for an individual to verify their identity digitally to this level of assurance - they would have to send documents in the post, talk to someone on the phone or attend a counter service.
GOV.UK Verify, in its early stages of public beta, will allow most people to verify their identity entirely digitally for the first time to the level of assurance that will be needed for digital government services.
Developing GOV.UK Verify over time
Public beta is a significant step for GOV.UK Verify, but there is still a lot of work to do. We'll working to improve and scale the service over the coming months and years.
More identity providers
As we go into our public beta, we will have one identity provider that's certified for wider public use. By the end of the year we'll have 4. These certified companies will offer a range of ways for people to verify their identity, with each method having been developed to meet the same level of assurance but using different approaches to get there.
More services
The next step will be the first service to start allowing users to access its service through GOV.UK Verify without invitations. This will happen within the next couple of weeks.
As we continue to develop and scale up, more services will start to use GOV.UK Verify when they need to be sure they are dealing with the correct user - we'll announce details of these services in the coming weeks. This will also allow users to re-use their GOV.UK Verify credentials to access the increasing range of services.
More ways to prove who you are
To use the public beta service at this stage, you need to have a passport or photocard driver's licence and have been financially active in the UK for a while. We'll be carrying on developing and expanding GOV.UK Verify so it will work for more people over time. For example, we'll be starting work to add more official validation services to the document checking service so that people who don't have a valid driver licence or passport, can use alternative types of official evidence instead.
Nobody is excluded from a service if they can't verify their identity through GOV.UK Verify at this stage - other channels remain available for people who are not able to use digital services, including if they are not able to verify their identity entirely digitally. GOV.UK Verify directs users who are unable to verify to these channels, service by service.
Continuously improving the service
We've built GOV.UK Verify based on more than a year of user research, iteration and development. As more people start to use GOV.UK Verify to access services, we'll work closely with departments to analyse user feedback and continuously improve the service.