With more people and services using GOV.UK Verify, we're able to learn from their feedback and find more opportunities to refine and improve the service.
A few weeks ago, I wrote about refinements we were making to ensure people were better prepared to answer the questions used to verify their identity.
We added a page to the process to make sure that people would have access to the sorts of information they might need: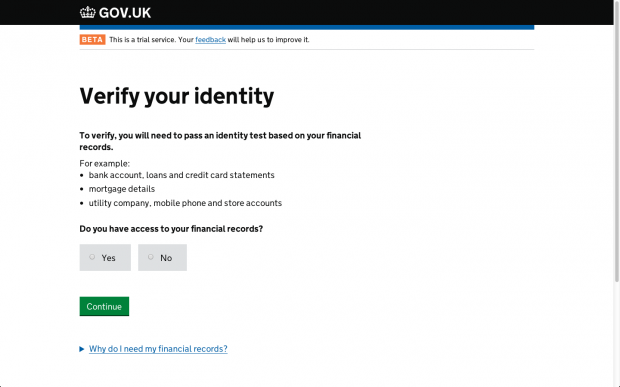 Though this page did what was needed, we also knew that we could make this better.
Over the last few weeks, we've been looking at new possible versions of the page and testing these with members of the public in our usability lab.
We've recently updated this page with a much simpler version: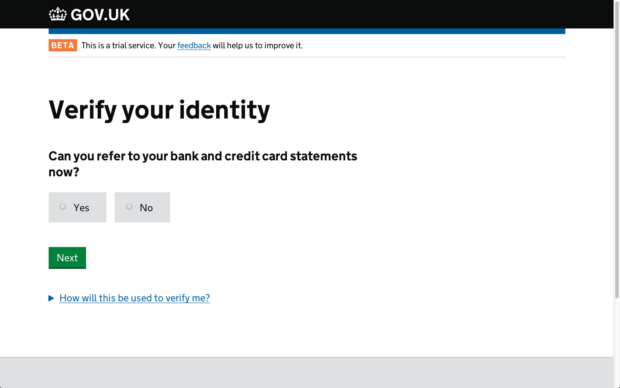 We've found this works much better as:
talking about statements, not financial records avoids misconceptions about how identity verification works
simplifying the page means that those people who want to know more about why this information is needed are more likely to use the link provided to learn more
most people keep the types of information they need in one place. If they have access to their statements, they'll be able to answer identity questions
This is one of many areas where we're looking to make incremental improvements to the service. In the coming weeks and months we'll be writing more here about the changes we're making and how they affect the people using the service.