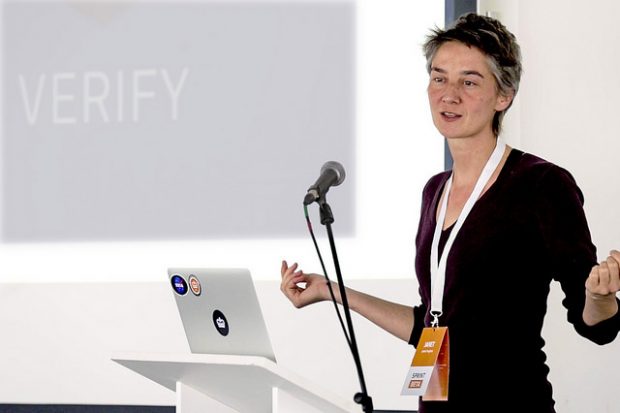 GOV.UK Verify is in a new phase, having passed its live service standard assessment earlier this year.
We're now working harder than ever to continue to improve and expand the service and roll it out across central government services.
We are also stepping up our work with local authorities, looking at how we can make GOV.UK Verify available for use in local authority services, to make it easier for people to do the things they need to do online and easier for local authorities to transform their services without having to reinvent the identity assurance wheel each time.
We're continuing to work closely with the Privacy and Consumer Advisory Group, whose work has been fundamental to building privacy into every aspect of GOV.UK Verify.
We're also working increasingly actively with the wider market to look at how what we've built could be used more widely to make life easier for users and make it possible for them to do more things straightforwardly online.
It's also time for the team to change and for me to move on to new challenges, so I'm going to be leaving the Government Digital Service on Friday, 19 August. Jess McEvoy will be taking over as Programme Director on an acting basis - Jess has been part of the team for 3 years, most recently as Head of Policy and Engagement, leading our team of analysts who work with services to help them adopt GOV.UK Verify.
I'm very proud of everything we've achieved so far, and grateful to have had the opportunity to be a part of the first few years of GOV.UK Verify's development. We've been fortunate to receive a huge amount of help and support from colleagues across government, in industry and among privacy and consumer groups, and I'm also very grateful for all of the support I've received personally in my role as Programme Director. Thank you all, I've learned a huge amount and it's been an incredible privilege.
I'm really looking forward to seeing how GOV.UK Verify develops over the next few years, and delighted to be handing over to a fantastic team for the next phase.