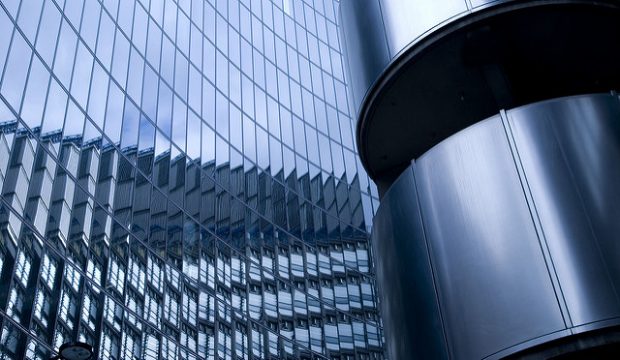 Over 847,000 digital identities that meet high government standards have been created through GOV.UK Verify to date. The service moved from 'beta' to 'live' in May 2016, and since then the programme has been exploring how users might confirm their digital identities in transactions outside of central government. In the private sector in particular, the greatest interest has come from the financial sector.
This blog post is for people in the financial services sector who have an interest in digital identity. It provides an overview of the projects we are doing in this sector through the Open Identity Exchange UK (OIX), and our plans for making digital identities from certified companies available to the financial sector.
A new approach
Banks are scrutinised by regulators on their Customer Due Diligence processes. Each bank develops its own bespoke customer identity verification processes. These may vary for each product depending upon the risks involved. As more people in the UK create a digital identity for themselves, banks may choose to use them instead of requesting these customers to verify their identity under the banks' own processes.
Ewan Willars from the British Bankers Association (BBA) wrote a guest blogpost about the opportunities that GOV.UK Verify presents to banks in February 2016. The BBA have now commissioned PricewaterhouseCoopers (PwC) to conduct a survey of banks to understand how their current bank identity verification processes compare to government standards. The report will investigate the implications to banks of accepting a digital identity from a risk and regulatory perspective. It will be published in November 2016.
Recognition of government identity standards in new regulations
One of the most important regulations affecting banks' customer on-boarding processes is the Anti-Money Laundering (AML) Directive. A new AML Directive was adopted earlier in 2016 by the European Commission which includes "full consistency with provisions on electronic identification" as governed by the eIDAS regulation, to which GOV.UK Verify is aligned. Work is underway to transpose the EU regulation into UK national bank regulations. This explicit cross reference to government identity verification standards in the new AML Directive sets the regulatory framework that will facilitate bank acceptance of a user's digital identity.
Practical implementation
We have been exploring how banks will do this in practice with Barclays, Capital One and HSBC. Beneath this simple concept lies a number of operational complexities that have to be thought through collectively. The results of these discovery projects, conducted under the OIX UK collaboration process, will be published on the OIX UK website in November. We then aim to move into 'alpha' projects with banks with a view to a 'beta' pilot in 2017.
The Payments Strategy Forum (PSF) published its draft strategy in July. The strategy makes reference to "creating guidelines for managing identity verification and authentication" and its supporting papers make reference to GOV.UK Verify. We will work with the PSF over the coming months to see how it can leverage the project work already underway.
In May 2016, OIX published the report on the Pensions Dashboard alpha project. Eleven leading pension providers have now announced their intention to build a Pensions Dashboard prototype by March 2017. Helpfully, you can already use GOV.UK Verify to check your state pension. Additionally, further alpha project work through OIX is being planned to explore how digital identity will be used in the context of the Pension Dashboards and how pension data from the current service on GOV.UK might be incorporated into dashboards.
Anticipating change
The financial sector is not the only area of the private sector that can benefit from GOV.UK Verify. However, it is becoming much clearer why the financial sector would want to work with government to create digital identities that can be used in the public and private sector. If the new AML regulations will allow banks to use identity verification services that meet government standards then banks' new customer on-boarding processes could be simplified.
Furthermore, public services will need to engage digitally with customer demographics that are often difficult for banks to verify online. Creating standards-based digital identity infrastructures will reduce financial and digital exclusion, broaden markets and facilitate innovation in financial services. Finally, working with government will accelerate the development of the supply chain of services such as Mobile Connect and new identity data sources that are needed for more convenient and secure digital services.
There is significant change currently taking place in the financial sector and we will aim to ensure that new digital financial services can leverage the identity infrastructures emerging from GOV.UK Verify.
As ever, we will continue to provide updates on projects here but you can also find information at OIXUK.org.