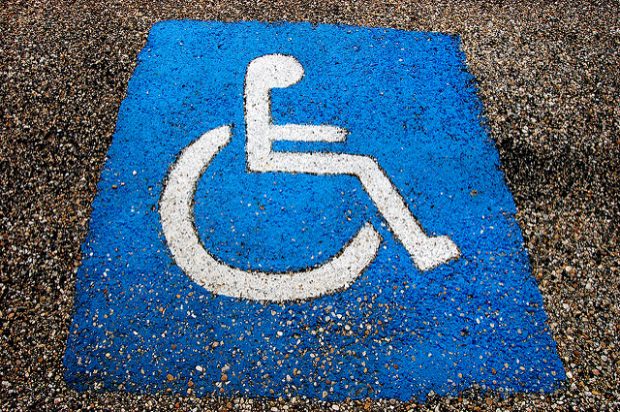 This blog post is an update on the progress of Warwickshire County Council's Blue Badge pilot and the lessons we've learned so far in integrating our first local authority pilot service to GOV.UK Verify in private beta.

Warwickshire County Council will be trialling a new Blue Badge renewal service, which allows invited residents to renew their Blue Badge online securely and prove their eligibility, online.
This pilot project builds on the work done through the Open Identity Exchange (OIX) since 2013, which explored the need for identity assurance and eligibility checking in local authority services.
Since June 2016, Warwickshire County Council has been working with the GOV.UK Verify team to onboard into private beta. Together we've been developing the service design, assessing the service risks, privacy and security requirements, and building the infrastructure required to integrate with GOV.UK Verify.
Now, about 750 existing Blue Badge holders in Warwickshire will be invited to try out the new service with GOV.UK Verify in private beta. The pilot is planned to run for 3 months from March 2017.
The pilot user journey
The private beta is for current Blue Badge holders who need to renew their badges, and who previously received qualifying benefits from the Department for Work and Pensions (DWP).
Participating users of the pilot will first be asked to prove their identity using GOV.UK Verify. This gives Warwickshire County Council sufficient assurance and confidence in the identity of the user who is applying.
Then, the user will be asked to give explicit permission for Warwickshire County Council to check their eligibility online against data supplied by DWP.
Warwickshire County Council will then carry out an instant online check and will let the user know, within that same session, if they're still eligible for a Blue Badge.
If, for any reason, the user cannot get verified, or if Warwickshire County Council is unable to confirm eligibility automatically, they will be offered alternative ways to continue with their application.
Checking eligibility online
When a service delivered by one part of government depends on data held by another part of government, service delivery can be slow, expensive and frustrating for users. Following their Discovery on how government data is used, the GDS Data Infrastructure team will be examining this issue in more detail. They will particularly be focusing on online eligibility checking processes as a secure and consensual method for local and central government to share the minimum information necessary for an effective service.
The Blue Badge private beta aims to tackle this challenge. A local government service user can consent to a real-time eligibility check against central government data. This is the first pilot of this new capability. To enable this process, we've been working together with other partners across government to develop the standards that underpin this user-driven eligibility checking process.
Benefits
Using GOV.UK Verify and having an online eligibility assessment offers an improved service that better safeguards privacy and saves time and effort for the users, who are a particularly vulnerable demographic.
For users, an online service can be done at their convenience without the need to spend time bringing, scanning or sending any identity and eligibility documents in person.
For Warwickshire, it decreases processing time and saves costs by eliminating manual checks and eligibility assessments, manual re-typing and storing of data. It also enhances the security of the service and reduces the potential for fraud.
Lessons learned
The collaboration has uncovered a number of important lessons which we are applying as part of the onboarding and technical integration of other local authorities working on our 2 pilots. This includes improving the accessibility and relevance of the technical onboarding guide to councils. Following the pilot, we will evaluate the results and blog here on the next steps.
If you have any questions on this pilot or the other #VerifyLocal pilots, please email us.